Topic: AECK - Natural Tempos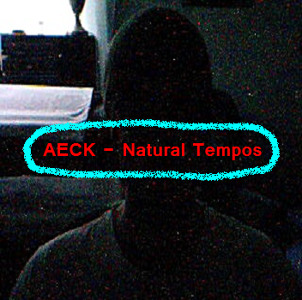 http://soundcloud.com/aeck/aeck-natural-tempos
I made this file for myself initially but might as well share it for fun.
Think of this as a digital mixtape. No beat matching, just an extended listening of creator selections.
1. Dead Man's Shoes (Original Pair Shined Edit) [AECK-003] & Dead Man's Shoes (Still Walkin' Edit) [AECK-005]
2. Excursion Inclination [VAULTED]
3. Ingrown Mortal [AECK-011]
4. Relentless Function [AECK-012]
5. 626 Soul Stones [VAULTED]
6. Toil Zone [AHRep018]
7. Trip To The Cemetery [borg013]
8. Another Planet's Storm [AECK-008]
9. Martial Arts Electrobot (Final Style) [AECK-007]
10. Itchy Alien Dance (Transmissions Scrambled Mix) [AECK-008]
11. Marching With Difficulties [The Monthly Acid Pattern March 2013]
12. None Of This Matters Acid [VAULTED]
13. Bleed The Outcast [VAULTED]
14. Waiting For You (Adventure To My House Mix) [AHRep018]
15. Waiting For You (Murdering The Ego Mix) [AECK-009]
16. Path To Loopy Land (Follow The Birds Mix) [AECK-006]
17. Mirrors In Space (Sloppy Mornings Mix) [AECK-000]
18. Mirrors In Space (Hidden Reflections Mix) [borg013]
Arranged in REAPER.
http://soundcloud.com/aeck
http://aeck.bandcamp.com
http://skyborg.bandcamp.com/album/abstr … adventures
http://acidhardwave.com
http://acidpattern.bandcamp.com/album/m … id-pattern
Last edited by AudaxPowder (2013-08-15 00:01:44)