Topic: MOUSTACHE RECORDS 009 Mr. PAULI Biersmijt E.P. out december 1st
MOUSTACHE RECORDS 009 Mr. PAULI out december 1st
LE CRUNCH
i'm very happy to say that the new Moustache Records 009 Mr. Pauli will be in your local recordshop
around the 1st of december.
special presale from next week you can order here info(at)moustacherecords(dot)com
price 9 euro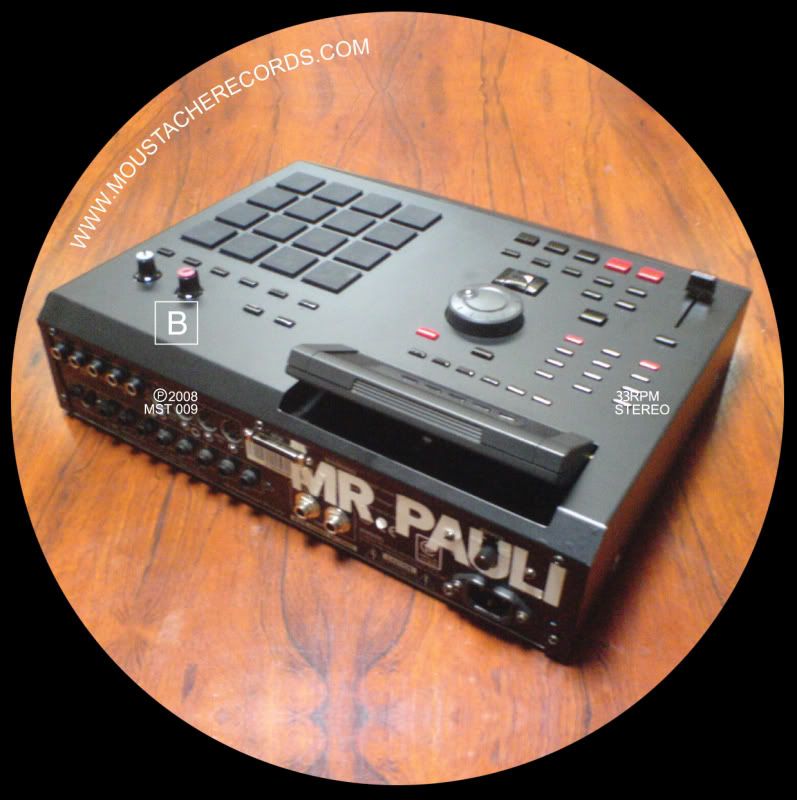 the track samples are here http://www.myspace.com/moustacherecordsrotterdam
side A1.
Mr. Pauli - Le crunch
side A2.
Mr. Pauli - Le crunch (Alden Tyrell 'i don't need the bad things you do to me' remix)
side B1.
Mr. Pauli - Metalbass
side B2.
Mr. Pauli - Der Alte
sound files are coming soon on clone.nl
for press
Rotterdam Den Haag connection December 2050. This time David Vunk's Moustache Records delivers you the danceparty record of the year. Biersmijt E.P. (Throwing your beer E.P.), produced by the one and only Mr. Pauli. The A1 side features the new hit called ''Le Crunch'', a high energy italo wave track that rock your pants off for sure. Second is a spacerockdisco remix of Le Crunch that listens to the name ''I Don't Need the Bad Things You Do to Me Remix'' made by our hardrocking man Alden Tyrell. On the flip there's the dancefloor killer ''Metalbass'' straight ahead extreme basslines with rolling grooves, and to finish it off ''Der Alte'' brings us strong melodies and even stronger basslines with beats from Paulies good old friend the TR-808. This record is cutted by ome Lex v. Coeverden. 500 copies pressed! Watch out! don't play this record underwater!
Le Crunch live at the cbs necroparty
cheers David Vunk
Last edited by David Vunk (2008-12-06 20:48:38)