Topic: [CD/digital] Bleach For The Stars CD - dark ambient, industrail, noise
BLEACH FOR THE STARS - The time for silver flowers CD [cromCD 1704]
Available for preorder - release 12-June-2017
Limited glass-mastered CD in 4-panel card wallet plus a printed card with the poem "The time for silver flowers" written by the artist.
Order here:
https://cromlechrecords.bandcamp.com/al … er-flowers
Listen here:
https://soundcloud.com/user-947079126/b … romcd-1704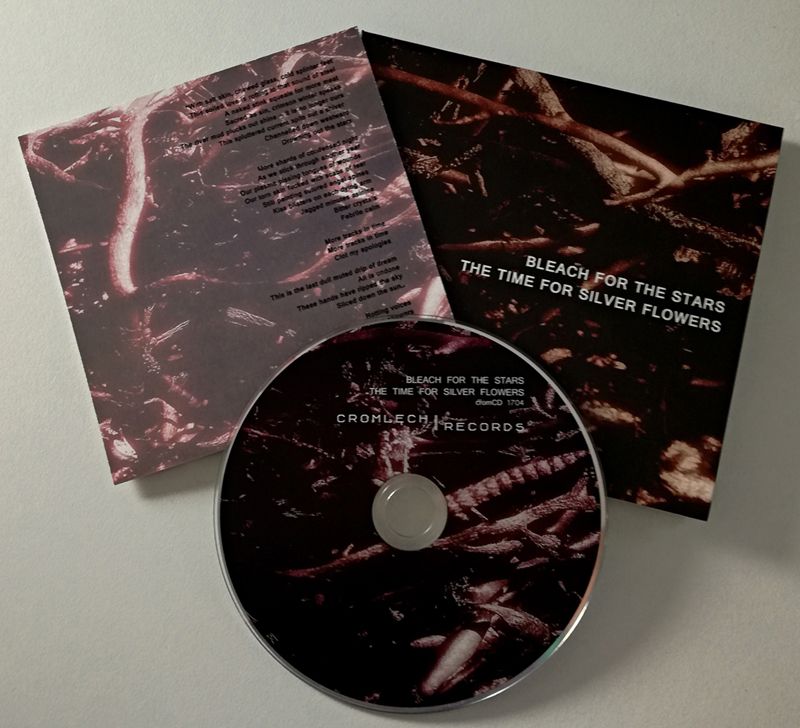 Bleach For The Stars is the dark ambient, drone & industrial project of Benjamin Power, hailing from the UK. His music is best described as an intense, raw and powerfully emotional journey into the dark regions of his mind. Ben uses his art to deal with his past and his life's experiences. Without going into his personal details it is clear to the listener that Ben has had his fair share of tragedy and bleak moments in life. This results in extremely profound musical pieces that create a menacing feeling but also make you appreciate them as something very pure and unreserved. Seldom has music been such a direct and stark statement as with this album. "The time for silver flowers" is a therapeutic and dramatic expression by an artist who is truly fascinating.